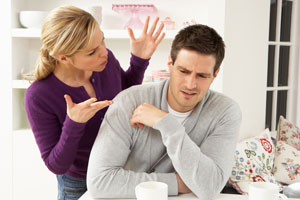 Dr. Taji Huang is a licensed psychologist who specializes in marriage counseling and a variety of other therapy services in Glendale, CA. She specializes in helping individuals, couples, and groups through difficult periods of their lives. If you are interested in maximizing the potential of your relationship for success or resolving your relationship problems, then call Dr. Taji Huang for more information.
It's Not Too Late To Save Your Relationship
Finding a therapist who is the right fit for you and your partner can be the difference between success and failure in your counseling efforts. Marriage counseling is a process that can make a significant positive impact on a distressed relationship. It is hard to make changes on your own, but talking it through with an experienced professional psychologist can make a difference.
Now is the time to improve your relationship and work towards a happier, more rewarding life with your spouse. Dr. Taji Huang can guide you both through the process with the result being a better connection with your significant other and a much happier marriage.
Marriage Counseling Can Help
Are you wondering if professional counseling is the answer to your relationship issues? Relationships can be challenging and increasingly difficult throughout the years if marital issues persist. Simply learning to communicate better often alleviates many stresses. Couples come to Dr. Taji with all kinds of problems – please know you are not alone.
Some common concerns are:
Trouble Communicating

Infidelity

Significant Changes In Sex Life

Trouble Letting Go Of The Past

A Partner With A Mood Disorder

Financial Issues

Different Parenting Styles
Choosing professional help is a sign of your lifelong commitment to each other. If you love your spouse and want to make things work out despite these issues, therapy can be the answer to your problems. It is best to seek therapy as soon as possible to ensure that things don't dissolve even further.
An Experienced Marriage Counselor In Glendale
Saving a marriage is not always possible, but it is easier with the help of a licensed and experienced marriage counselor like Dr. Taji Huang. She is accepting new patients in Glendale and the surrounding metro area. Call us today for a phone consultation to find out if Dr. Taji is the right fit for you and your spouse. She has years of experience in successfully helping couples through difficult times in their lives. She can help with relationship issues ranging from smaller problems to very significant issues.
Dr. Taji Huang has a reputation for being a warm, kind therapist who has helped many individuals with couples through marriage counseling.