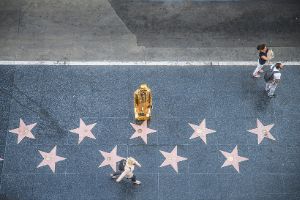 Dr. Taji Huang's Glendale, California-based practice caters specifically to the unique needs of celebrities looking for an experienced, discreet, and knowledgeable psychologist. She has experience treating high-profile celebrities in the Los Angeles area for a variety of different concerns, including depression, eating disorders, bipolar disorder, PTSD, and much more. Don't let the fear of exposure or shame prevent you from receiving the attentive and highly professional help of a trusted, licensed psychologist.
Psychologist To The Stars
Finding the right psychologist in the Los Angeles area can be a difficult decision, especially if you are a high-profile celebrity and are concerned with public image and mismanaged personal information. Dr. Taji Huang has a long resume of discreetly treating many celebrities for numerous types of disorders. No matter how severe or how minimal the disorder may be, it's important to reach out for help from someone who has experience treating psychological disorders. Therapy can help change your life for the better.
Private & Discreet Location
If you're concerned you may have a psychological disorder and would like help moving forward out of the realm of emotional discomfort and trauma, reach out. She will gladly hold a phone consultation to discuss options for receiving therapy that takes into account your special needs for caution and privacy. Dr. Taji offers a discreet private location in the Glendale area where you can feel comfortable visiting her for one-on-one therapy without having to visit a busy building with waiting rooms. You will feel safe receiving private therapy from an experienced celebrity psychologist.
A Unique Set Of Circumstances
Celebrities deal with issues that may not be typical of an average person. Because of this, you require a psychologist who has experience helping other celebrities who have overcome their disorders with careful and attentive therapy work. Dr. Taji's clients span a variety of ages, including children, adolescents, and adults. She is available for individual therapy, family therapy, and group therapy.
Get Started With A Discreet Celebrity Psychologist
Contact Dr. Taji Huang, Ph.D., for more information about her experience as a celebrity psychologist, to book a therapy session, or to receive a free phone consultation. Why wait another day to rediscover happiness? You, too, can live a more productive life by overcoming what may be holding you back.