Now Accepting New Patients. Start therapy with a compassionate, knowledgeable therapist in Glendale, CA. Online sessions are available for California residents.
Your Glendale Psychologist
Dr. Taji Huang, Ph.D., provides therapy to individuals and couples in Glendale, CA. She specializes in severe and persistent mental illness, counseling for couples, treatments for trauma-related conditions, and more. If you live in the following areas, call Dr. Taji to see if she can help you regain control over your life.
Greater Los Angeles Area
Eagle Rock
Los Feliz
Pasadena
Culver City
An Experienced Therapist For Individuals & Couples
Mental disorders and untreated symptoms stemming from traumatic events can make life difficult. They can strain relationships, affect your work, and hinder your everyday activities. If you struggle in these areas, therapy and psychological treatment can help.
Marriage & Family
Overwhelming Life Events
Managing Mental Disorders
Processing Trauma
Intensive Therapies & Treatments Available
Dr. Taji offers one-on-one, couples, and even group counseling sessions. Whether you are looking for a specific type of therapy or require intensive treatment for a disorder you are struggling with, she can assist you in getting your life back on track. From self-harm therapy to the management of bipolar disorder, Dr. Taji is up to date on the most effective treatment options available.
Find Direction With Life Coaching Sessions
As a certified life coach, Dr. Taji can also help you get your life back on track in other ways. If you have goals that you would like to reach in your personal life or career, life coaching might be a good fit.
Life coaching can help in the following areas.
Personal Development
Work-Life Balance
Leadership Skills
Career Goals
Managing Burnout, Fatigue, & Stress
Contact Us To Find Your Treatment
Dr. Taji accepts several insurance providers and payment options. If you aren't sure if your type of treatment is available, contact her to schedule a free consultation today.
Some of her therapy specialties include:
Some of the disorders Dr. Taji can assist with include: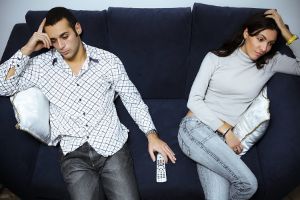 Coping with a narcissist can be challenging, emotionally draining, and downright exhausting—especially if the... read more