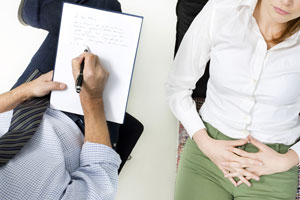 Dr. Taji Huang, PhD, offers counseling and therapy for adults in Glendale, California. As a highly trained psychologist, she can help you sort through traumatic events, and help you discover what may be behind unsolved mysteries in your mind. Everyone wants to feel good about themselves and the lives ahead of us – sometimes our minds leave us feeling hopeless and out of control. Pain can prevent you from moving forward and living your life to the fullest. Let Dr. Taji help you sort through the difficult emotional pain that you may be suffering from and put it behind you.
She specializes in severe and persistent mental illness and has been trained in cognitive therapy for suicidal patients, evidenced based treatment for childhood trauma, dialectical behavior therapy for borderline personality disorder, and cognitive behavioral therapy and evidenced based treatment.
A Skilled Psychologist
Dr. Taji offers counseling in Glendale for post-traumatic stress disorder, sexual trauma, anxiety, depression, and much more. She will help you deal with difficulties such as attention deficit disorder, eating disorders, borderline personality disorder, and obsessive-compulsive disorder. Dr. Huang's therapy session can also help you work through social phobias, childhood behavior disorders, sexual dysfunction, and anxiety disorders.
Individual Therapy Sessions
Located in Glendale, California, Dr. Taji understands human behavior and treats emotional and mental difficulties. She understands everyone is different, and each situation must be dealt with according to the needs of each individual patient.
Whether you are experiencing anxiety, mood swings, depression, fear, mental instability, anger, or personal issues, Dr. Taji can help you alleviate those symptoms and help you uncover your goals and desires. She listens to her patients and has your well-being in mind. She will do everything in her power to help you on the road to living a full and rewarding life.
Affordability & Flexibility
Dr. Huang understands that some people are worried about the cost associated with therapy. If you are seeking a therapist in Glendale, she will do what she can to prevent financial issues from keeping you out of therapy. She works on a sliding scale that is situation based. Dr. Taji Huang, PhD. accepts payment through PayPal, Visa, MasterCard, American Express, and insurance. She also offers special rates for students.
Start Therapy in Glendale, CA
If you are in need of a compassionate and experienced therapist in Glendale or online throughout California, contact Dr. Taji today for a free consultation and for more information about getting started with therapy and counseling services.