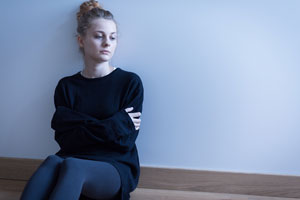 Dr. Taji Huang PhD is a licensed anxiety therapist and counselor in Glendale, CA who specializes in treating adults. She is dedicated to helping you manage or overcome this stressful condition. She can help you choose the best method of treatment for your individual needs.
What Is Anxiety?
Anxiety can cause apprehension, fear, nervousness, and worry. This type of mental health concern can affect how you feel and behave. As you may already know, it can even cause real physical symptoms. Mild cases can be uncomfortable and unsettling. Severe cases can be a serious problem and can affect the quality of your everyday life. A professional therapist can help.
You Don't Have To Feel This Way
It is common to experience some fear or a sense of worry when being confronted with a challenging situation such as an exam, interview, speech, or recital. These types of feelings are perfectly normal. Severe anxiety, on the other hand, interferes with your ability to function normally in your daily life or causes you to have trouble sleeping. As your anxiety therapist, Dr. Taji Huang wants you to know that it doesn't have to be this way.
Types Of Anxiety Disorders
Anxiety isn't the same for everyone. There are several common types of disorders including:
Generalized Anxiety Disorder (GAD)

Panic Disorder

Panic Attacks

Phobia

Separation Anxiety Disorder
Each of these types of disorders is treatable through a variety of customizable counseling options. Let us help determine which type of disorder you may have and help find the best treatment to meet your unique individual needs. Dr. Taji is the therapist for you.
How Is Anxiety Treated?
Your treatment plan will be customized to your unique set of needs and desired outcomes. Dr. Taji can treat you with a variety of different, personalized therapy methods including:
Acceptance and Commitment Therapy (ACT)

Interpersonal Therapy (IPT)
Cognitive Behavioral Therapy is used to treat conditions by focusing on identifying, understanding, and changing thinking and behavior patterns. You can usually see the results of this counseling option within 2-3 months depending on your unique situation. By combining acceptance and change, Dialectical Behavioral Therapy is another treatment used by Dr. Taji in her treatments as an anxiety therapist.  This involves individual and group therapy to help you learn skills for interpersonal effectiveness, regulate emotions, deal with distress, and learn to be mindful.
A Compassionate Anxiety Therapist
If you're looking for an anxiety counselor in Glendale, meet Dr. Taji Huang. Call to schedule an appointment with her today. You are not alone. Take this first step on your road to relief.