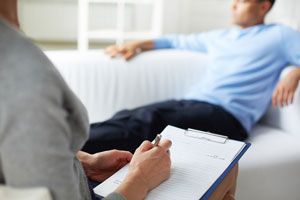 Dr. Taji Huang PhD is a licensed psychologist who specializes in Cognitive Behavioral Therapy (CBT) for adults and adolescents in Glendale, California. This is one of the many techniques that she uses to treat patients who are dealing with depression and a variety of other mental health concerns. Dr. Taji has years of experience treating a variety of mental health conditions in both individual and group therapy sessions.
What Is Cognitive Behavioral Therapy?
Cognitive therapy is used to treat a variety of disorders by challenging negative thoughts. This treatment method can effectively help you change your perception of the world. This type of therapy is thought to be as effective as antidepressants and can help to reduce symptoms of depression and other similar mental illnesses.
Changing Habits With Professional Processes
During your counseling sessions, problems are divided into several parts, like the problem as you see it, emotions or thoughts surrounding the issue, physical feelings, and your actions before, during and after the event occurs. You will often be given "homework" between sessions to help apply these tools to help solve the problem.
Guided Discovery – Become More Aware
Exposure Therapy – Reduce Fears & Anxiety
Breathing, Relaxation & Stress Techniques
Meditation, Mindfulness Exercises, & Journal Writing
Role Playing & Guided Imagery To See A Better Way
Behavior Modification – Recognizing & Altering Actions Or Thoughts
Don't Wait To Get Help
If you are experiencing any symptoms of these disorders, contact Dr. Taji for a free phone consultation to discuss your behavioral health concerns and the solutions that are available to you, including cognitive therapy. Let us use this treatment option to help you to live a happy, successful, and fulfilling life.
A More Enjoyable & Productive Life
Call Dr. Taji Huang in Glendale to find out if cognitive behavioral therapy is right for you. She can help you determine what type of mental illness you have. She will also help guide you through the treatments associated with overcoming and managing your specific worries.
She takes great pride in providing a warm and comfortable environment for you to talk about your concerns. Whether it's through cognitive therapy or another effective type of counseling, Dr. Taji will help you find the best solution to suit your unique individual needs.
Free Your Mind & Get Started Today
If you are interested in learning more about how CBT can help you, have any questions regarding any of our treatments, or would simply like a free over the phone consultation, please feel free to contact Dr. Taji Huang in Glendale by phone or via our online contact form.