Most people who enter therapy are concerned about the price. I understand this concern, and do everything I can to try to keep costs from becoming a factor in preventing therapy.
Sliding Scale
If the situation is appropriate I work on a sliding scale. Please feel free to contact me for a free consultation so we can discuss your options. I believe that treatment should be available to everyone. Dr Taji also offers special rates for students.
Accepted Forms Of Payment
Dr. Taji Huang PhD accepts payment through Paypal, all major credit cards, and some forms of insurance. Dr Taji also accepts payment plans, as long as they are arranged with Dr. Taji up front. See the Accepted Insurance Page for information about which forms of insurances are accepted.







Insurance Accepted
Details on what insurances and insurance plans Dr. Taji Huang can accept are on the Accepted Insurance Page.
Specials
Dr. Taji periodically offers specials to assist first time patients in getting the help they need at a lower cost.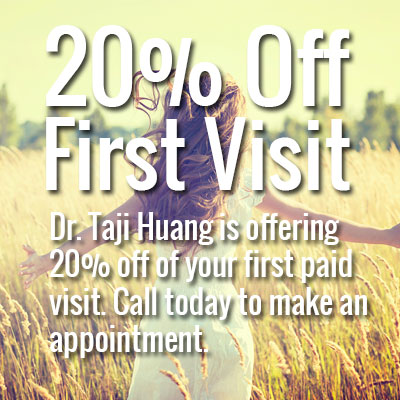 Call today for a free consultation. Contact me for more information about insurance and payment options.