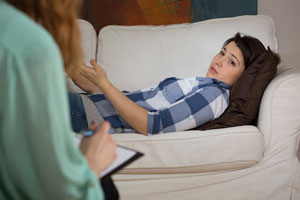 Why Choose Dr. Taji Huang PhD As Your Psychologist In Glendale?
Whether you are experiencing anxiety, mood swings, depression, fear, mental instability, anger, and personal issues such as those associated with financial status, relationships, and family, you should surely visit Dr. Taji, a psychologist in Glendale, CA for therapy. A psychologist is a person who understands human behavior and treats emotional and mental problems in a way that the individual is set free from all troubles. Dr. Taji Huang plays several roles during her treatment, and no two patient's needs are exactly the same.
Alleviation Of Troublesome Symptoms
Dr. Taji Huang PhD, a psychologist in Glendale can help you alleviate bothersome symptoms linked with mood disorders, such as lack of enjoyment in life, feelings of deep sadness, appetite changes, sleep difficulties, difficulties with attention and concentration, plus physical symptoms like fatigue. She will also help you to alleviate symptoms related to anxiety disorders such as intrusive and obsessive thoughts, feelings of agitation, and increased worry. In addition, Dr. Taji Huang can also help people with eating disorders, addiction, bereavement, and sexual difficulties.
Dr. Taji Provides Therapy For:
Attention Deficit Disorder
Post Traumatic Stress Disorder
Depression
Eating Disorders
Bipolar Disorder
Domestic Violence
Low Self Esteem
Obsessive Compulsive Disorder
Grief
Loss
Discover Your Goals & Desires
As a therapist, Dr. Taji can also help people to discover their potential, which means feeling that someone has a purpose, an individual feels effective and he or she is able to take actions towards their goals and desires.
Direct & Indirect Motivation
In psychological problems, majority of patients require care and attention. If the patient gets care and attention, then half of the mental problem is already dealt with. Dr. Taji Huang understands that her patients also want indirect or direct motivation to help them overcome their mental health problem. Dr. Taji Huang knows very well that if she pulls out all the wrong habits, dullness, and negativity from the life of her patient in a correct manner, the patient's recovery process will speed up and he/she would start feeling like a normal human being in less time.
Dr. Taji Listens To Her Patients
Dr. Taji Huang always listens to her patients and she never ignores her patient's complaints. She may interview you and your relatives or even friends so as to know you better and understand your problems better. Knowing what treatment method to use requires experience, training, and skill. If you are in need of a psychologist in Glendale, CA, call us to schedule a free consultation with Dr. Taji and find out if she is the right fit for you.