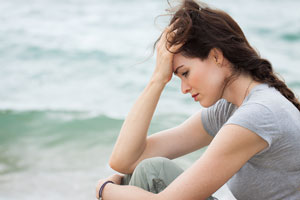 Dr. Taji Huang is a psychologist in Culver City. She offers treatment for a number of different issues and disorders including depression, eating disorders, bipolar disorder, and PTSD. She also offers marriage counseling and child therapy. If you live in the Culver City area, and you are looking for a warm, caring psychologist to help you, contact Dr. Taji Huang. She has many years of experience guiding her patients to overcome difficult periods in their lives. Those looking for help in maximizing their potential to live a successful and productive life, Dr. Taji Huang can guide you in the right direction.
Therapy In Culver City
Dr. Taji Huang offers therapy for a variety issues including sexual trauma, depression, and attention deficit disorder. She can also help with social phobias, obsessive-compulsive disorder, borderline personality disorder, childhood behavior disorder, sexual dysfunction, and anxiety disorder. Get the therapy you need to help overcome your disorder today by seeking therapy in Culver City with the guidance from Dr. Taji Huang.
Therapy For Depression
If you or a loved one has been experiencing depression, therapy may be the answer to overcoming this difficult disorder affecting your life. She has experience guiding her patients battle depression so that they can start their journey to a brighter tomorrow. Depression affects how a person feels, thinks and behaves. There is no single best way to overcome depression. When you visit Dr. Taji Huang, she will find the best treatment approach to help you cope with your depression according to your individual needs.
PTSD Therapy
If you have an eating disorder such as anorexia, bulimia, or overeating, you can get help. Dr. Taji Huang has experience helping many individuals overcome their eating disorders and helping them to start living a healthy happy lifestyle.
Contact Dr. Taji Huang About Therapy In Culver City
If you live in the Culver City area, and are in need of therapy for any of the disorder listed above or a related disorder, contact Dr. Taji Huang today for a free phone consultation. Start on the path to recovery today by making the call.